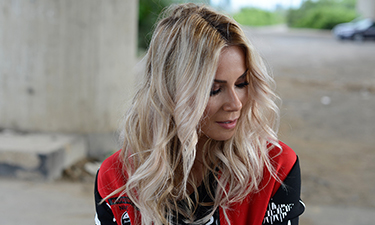 Anie a.k.a. 2 Elements enjoyed the nightlife scene in her hometown for years before she was introduced to the world of DJing. After playing her first shows as a regional DJ, she was quickly recognized and signed by Superstar Records. 2 Elements then became one of the most famous "DJanes" in Europe.
2 Elements' debut remix for Axwell's "Watch The Sunrise" followed by her remix of Supermode's "Tell Me Why (Steve Angello & Axwell Remix)" gained great popularity from audiences around the world. The mix was not only licensed by top labels like Ministry of Sound, Vendetta and Happy Music France, but it also received the honor of Best Mix in Mixmag's 'Big Tunes' blog.
After reaching success with remixes for various big names, 2elements released her original track "Tell Me Boy" on Kontor Records, which landed #2 on Beatport. She has worked with the likes of Hed Kandi, EGO Music Italy, MOS & Nervous Records and more. Since 2010, 2 Elements has held residencies in Ibiza, including Republik Ibiza at El Divino and Space Ibiza. With that kind of resume, she continues to propel herself as an international star in the electronic music world.