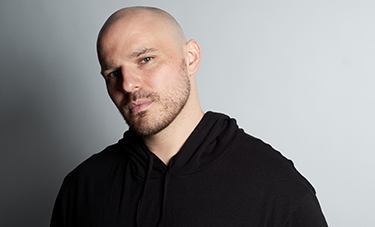 With a true passion for music and 20+ years of experience as an open format DJ, Cutswell's diverse repertoire has garnered him a national reputation for excelling in every environment from concerts, nightlife, and corporate events.
Originally hailing from Boston MA, Cutswell has since brought his talents to the desert and now resides full time in Scottsdale AZ. His influence on the local nightlife scene has been dramatic to say the least, as he has maintained extensive residencies at the city's top venues earning him the title of Phoenix New Times "Best DJ'.
Since moving to the desert Cutswell has continued to travel the nation playing countless shows and performing with such artists as G-Eazy, Post, Malone, and Steve Aoki while holding residencies in numerous cities including Chicago, Miami, San Diego, and Atlantic City.
Over the years he's teamed up with some of the most influential brands including Adidas & Red Bull to produce, perform, and host a wide-raging series of national events including Red Bull Threestyle and NBA Allstar week. His digital mixes have earned him hundreds of thousands of plays and continue to grow. As his career continues to flourish, Cutswell has become a name synonymous with nightlife.
Upcoming Events