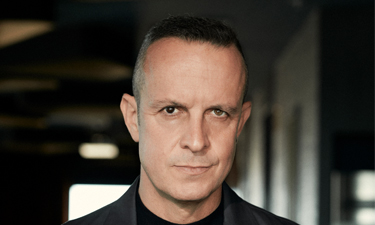 In a memorable year, where Defected Records continued to throw down the gauntlet to the rest of the global house scene, Spanish housemaster David Penn was an omnipresent force in 2019. Ranked #1 house music artist of all-time and #5 all genres artist of the last 12 months by an unassailable points margin on industry-recognized website Beatstats (to go alongside his already long-standing #1 position on Traxsource), he topped and tailed a summer-long assault on the top of the house charts once again, with two heavyweight releases on the iconic label.
First came his ubiquitous roof-raising remix of Pete Heller's all-time house classic 'Big Love' which dominated DJ charts and dancefloors the world over, followed by 'Stand Up', a supercharged gospel house masterpiece which captures David at his hand-clapping, piano-riffing best, with rousing breaks proven to 'take the dancefloor to church' every time.
These anthemic tracks epitomize the unique style and contagious energy encapsulated within a modern-day David Penn DJ set. Captivating audiences with his live keyboard-playing, boundless enthusiasm, and infectious trademark grin, the resulting perpetual hands-in-the-air moments provide a joyful reminder of the remarkable power of DJ'ing as performance art.
Alongside previous huge club hits such as 'Hipcats', 'Nobody', and his remix of the Todd Terry classic 'Babarabatiri', these stand-out anthems have cemented David's position as the most exciting and successful house music artist in the world right now.
So, what of 2020 for the successful owner of Madrid based label Urbana Recordings, radio host and prolific producer with more than two decades of output under numerous guises (including "Sun Rising Up by Deux and "Night train" by Kadoc, which sold over two million copies globally), with a long-line of DJ accolades already under his belt? Could it be possible a career built on a never-ending wave of crescendos may yet be poised to reach its pinnacle?