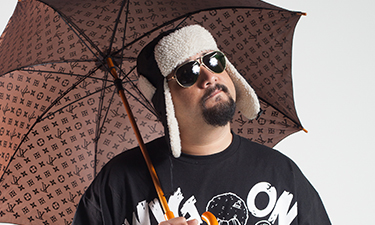 DJ Demon: A Producer, a DJ, an icon, and a San Diego legacy.
With his roots firmly planted in the San Diego Music scene, Demon has served his hometown with dedication and service paralleled only by his strong love for all things musical for over 20 years. His vast knowledge of music, ability to read a crowd and seamless blending has secured him residencies in San Diego and countless out-of-town guest appearances. In 2016, DJ Demon was honored with the prestigious award of "Best Club DJ" by his San Diego peers and the San Diego CityBeat "Best Of" awards.
Previously a member of San Diego's pioneering hip-hop group ICONS, he has recorded and produced five full-length albums and won a San Diego Music Award for Best Hip-Hop Album.
In 2007, DJ Demon became an active member of Sleeping Giant Music. Always looking to the future and ready to adapt to current DJ trends, he honed his skills as a video DJ. With his drive and dedication to his craft, DJ Demon will continue to bring down the house for many years to come.
Upcoming Events