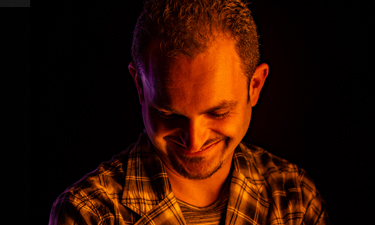 Fresh One is easily one of San Diego's most recognized and sought after DJ's.
DJ Fresh One's been in the game for over two decades. He has built a solid reputation for having an amazing work ethic in addition to being innovative and creative. His original beats and remixes have been used by countless others and his skills behind the decks are impressive. Fresh One is the true definition of a professional DJ. As one of the founding members of Sleeping Giant Music (SGM), music is Fresh One's passion and full-time profession. He is a qualified producer and mastering engineer that runs Distinct Mastering.
An open format DJ, Fresh One delivers a variety of music, beats, and song selection in each of his performances. Whether he is playing electronic music, hip hop, or trendy top 40 hits, Fresh One's sets are always upbeat and energetic. Fresh One impresses audiences with his skills on the turntables showing a variety of "tricks" and scratching techniques.
Over the course of his career, Fresh One has played an average of over 260 shows per year. As a result of his consistent crowd-pleasing performances and dedication to his craft, Fresh One has been a resident at all of San Diego's premiere venues and has been flown out to numerous cities to perform regularly, including Las Vegas, Miami, New York, Scottsdale, San Francisco, Atlantic City, Philadelphia, Seattle, Los Angeles and more. He has also gotten the opportunity to travel internationally to perform in Argentina, Canada, Mexico, Hong Kong, and Malaysia.
Fresh One's impressive performances have caught the eyes of many prestigious companies and professionals as well, including Microsoft, Cisco, Oakley, Rip Curl, Quiksilver, Redbull, L-R-G, and many more. On top of these accomplishments, he has performed for many premiere parties including MTV's Sweet 16, Russell Simmons' Phat Farm Tour, MySpace Party with Danity Kane, and featured on the hit E! reality television show Kendra. He's recently licensed music to Kendra Wilkinson's new show Kendra On Top.
Fresh One's performances are truly one-of-a-kind: flawless in technique and playing the hottest beats and tracks to get everyone up on their feet. Companies, venues, and professionals alike seek out Fresh One for their events because there is no doubt that he will deliver a crowd-pleasing performance. Fresh One continues to prove that he can go beat for beat with the best of them and is always at the top of his game.