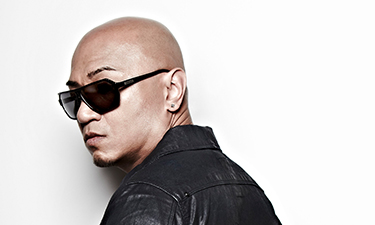 From his Billboard smash hits to his electro house grooves, JJ Flores has been a pioneer producer in the dance music industry throughout the years.
JJ began his career as a child producing music in the heart of Chicago where he witnessed the birth and evolution of house music. This inspiration and influence led to his first record released on Atlantic Records at the age of 17. At age 22, JJ became an integral part of the production team 20 Fingers, a team responsible for many hit records reaching both gold and platinum sales worldwide. His knowledge and experience allowed him to create remixes for some of the powerhouses in pop music, including *NSYNC, Britney Spears, and Christina Milian, and many more. From there, he went on to produce with Bad Boy Bill and eventually teamed up with Steve Smooth and established himself as house music DJ and artist.
Under the artist name JJ Flores & Steve Smooth, they released two albums titled 'The Collection' under Ménage Music and 'AMP'd' under Ultra Records. JJ soon became a household name in house music, traveling across the nation both solo and with Steve Smooth and go-go dancers, named the Bad Ass B*tches, in a tour called "DJ's, B*tches & Debauchery."
Pairing up with Antonio Giacca, JJ has released seven hits that all placed in the Beatport Indie Dance/Nu Disco Top 100 simultaneously. The duo, under the moniker Giacca & Flores, even held the #1 and #2 spot consecutively with their original mixes "Delight" and "Can't Go For That." With many top-charting releases, including a number one record on Beatport, JJ Flores has been consistent in creating records that appeal to the masses.
Transcending his talents as a producer, he has held residencies at the hottest spots including Crobar (Chicago), Spybar (Chicago), Dream (Miami Beach), Infusion Lounge (San Francisco), Groove Cruise, Candy Cruise, and more. He is currently signed to Ultra Records and resides in Los Angeles, continuing his work on new music. Keep on the lookout for his next round of crowd-pleasing hits, energy-filled DJ sets, and a tour that will soon follow!
Upcoming Events