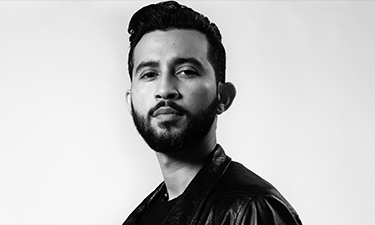 Kid Nemesis was once asked to describe his sound as a color. He chose pure white because, he explains, his sound is influenced by every genre of music as white is influenced by every color in the spectrum.
Kid Nemesis has worked passionately in the music industry and has held on to residencies since the young age of 13, performing for crowds nearly twice his age. He has performed all over Florida's most exclusive nightclubs and is continuously branching out. In recent years, he has established a residency at the world-renowned Nikki Beach Miami and headlined the Sunset Music Festival in Colombia.
He prides himself on his ability to put forth a unique and creative sound. He seamlessly breaks barriers of time and genres to create a style that is easily enjoyed by all audiences. His sound is said to be a melting pot of cultures and generations.
From the moment he steps behind the booth, he strives to keep the audience in complete sync to his rhythm. "A party is a party no matter what music you are spinning or what you call the style." To Kid Nemesis the energy and feeling each individual song gives off is far more important than whether it's a top 10 Hip-Hop song or a Disco Classic," says Kid Nemesis. "And that energy is indescribable."