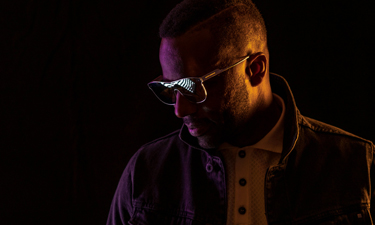 Giving you the best in all things House, Lavelle Dupree brings contagious energy to the dance floor.
Voted San Diego's best House DJ and one of the first pool party DJs in Las Vegas, Lavelle Dupree has been blowing up dance floors and pool parties for over 20 years. Inspired by legendary west coast DJs Lavelle has developed a deep appreciation and love for his craft. A self-taught DJ and Producer Lavelle's musical talents have grown into two number-one Billboard singles and an international DJ career that's lasted for decades.
Lavelle's number one goal is to get everyone in the room energized and excited with his music. Regarding his music choice, "If the record is blessed, I'll play it," Lavelle says. His distinct ear for matching the perfect combination of songs and beats keeps the crowd entertained and begging him for more. Their love for his music and audience can be exhibited in his crowd interaction and body language during his performances. You will see Lavelle with both hands in the air, dancing behind the decks, and telling the crowd to make some noise!
He's released music on Ferris Wheel Recordings, UNDR THE RADR, Darklight Records, Twisted Funk Records, Unlearn Records, Sirup Music, and his own label NOS Recordings. Most of his releases have been hitting the streaming and downloading charts
On top of his individual achievements, Lavelle teamed up with DJ Scooter to bring audiences an explosive performance combining Lavelle's banging progressive mixes and Scooter's hip-hop loops and turntable skills. Together on two DJ setups, Scooter and Lavelle have rocked venues and crowds all across the globe and at notable music events such as Coachella, Winter Music Conference, and Sundance Film Festival.
Lavelle continues to bring charisma and energy to every set he plays whether solo or with Scooter and Lavelle. In a nutshell, Lavelle's performances are a body-moving experience not to be missed.
Upcoming Events