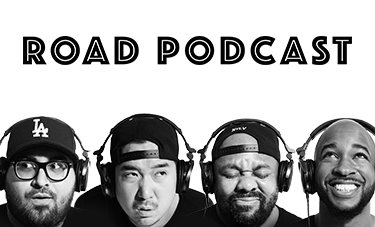 Four Las Vegas based DJs (2 from New York and 2 from Los Angeles) came together in 2017 to share their stories and experiences on a unique podcast that's tailor-made for the "working DJ". Reflections of a DJ aka R.O.A.D. focuses on music, trending topics, and hip-hop culture through a DJ's perspective. With Las Vegas being the entertainment capital of the world, these 4 offer an inside look at a nightlife and DJ culture unlike anywhere else.
DJ Crooked
Crooked is a seasoned veteran in the DJ and fashion/retail industry by way of New York City. Never one to hold his tongue, Crooked is always ready to share his honest and sometimes brutal opinion and ask tough and uncomfortable questions.
Jaime Da Great
Jaime comes to the podcast by way of Silver Lake, CA. Known in the sneaker industry as "The Plug", Jaime brings youthful energy and keeps a close ear to the streets with Hypebeast fashion and new trending music. Moving his focus to DJing full time, he's a rookie in the game, slowly paying his dues and offering a green perspective of the nightlife industry to the crew.
DJ Neva
An OG in the DJ game from the Bronx, NY. When it comes to music, DJs, and artists, Neva is a true historian that stays ready with accurate facts and dates. His voice is one that is well respected by all that come through on the podcast.
D-Miles
D-Miles is the middle child of the crew, born and raised in Inglewood, CA. He's an emerging force and respected name in Las Vegas nightlife. Like a true middle sibling, he serves as the bridge between a youthful Jaime, a cynical Crooked, and a jaded Neva.