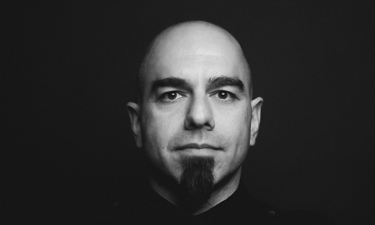 Music has been at the core of DC-based Saeed Younan's life since he can remember. He dates his love for music back to when his family left his home of Baghdad, Iraq in 1982. Growing up amidst a war, Saeed turned to an old tape recorder and European radio shows to pass the time. Music remained a source of inspiration for him as he learned to play drums and other instruments during his childhood. When he moved to America, he decided that music was his passion and inevitably pursued it. No doubt in mind, it paid off. Today, Saeed is a world-class globe-trotting DJ, recording artist, sought-after remix producer, and the head of his very own Younan Music. Over the last two decades, the veteran producer has been a key player in the house and techno movement in the USA and a true artist in the global dance scene.
As a DJ, Saeed's performances are renowned for his technical abilities and precision. It is always a good time watching Saeed work a room and build absolutely unmatched energy. Seamlessly blending house, techno, and everything in between- the beatmaker is sure to keep the crowd moving at any club he meets. According to DJ MAG, "Saeed Younan is one of the few DJs that really knows how to serve it up well". It is no surprise that Carl Cox chose Saeed as his go-to opener for all his US tour dates, including his Las Vegas residency (2014 & 2015), and the legendary closing of SPACE Ibiza (September 2016). He has also seen some of the world's biggest stages including the likes of EDC Las Vegas, Ultra Miami, Electric Forest, Escapade Canada, Digital Dreams Canada, and the legendary BPM Festival for seven years in a row.
In testimony to his worldwide appeal- Saeed was nominated for DJ Time's America's Best Top 50 DJs Poll for six years in a row, back-to-back Beatport #1 tech-house tracks, and for Best Breakthrough DJ at the 2003 Dance Star Awards. In the early-00's, the young artist also turned heads with his #1 Billboard dance remix of Celeda's "The Underground". Additionally, Pioneer used his track "Yeah ha" for a massive marketing campaign to help boost sales for their new CDJ2000s. These milestone events have given him global recognition, the opportunity to push his sound further, and captivate audiences worldwide. Younan has headlined at prominent clubs across the globe in locations such as Ibiza, Egypt, Bulgaria, Dubai, Miami, Amsterdam, Tokyo, Madrid, and Russia.
As a producer, Saeed is currently entering the busiest period of his career. 2022 will bring many notable global bookings and releases for the industry heavyweight – including the upcoming Groove Cruise Cabo. On top of managing Younan Music, which currently has over 180 releases, the dynamic producer consistently works alongside some of the biggest dance artists in the industry including Frankie Goes to Hollywood, Kylie Minogue, Jimmy Summerville, Danny Tenaglia, LocoDice, and more. Amongst all of his discography (including his six mixed albums), Saeed has had numerous top ten singles on Beatport, Traxsource, and Billboard. The house music pioneer's unique sound is fueled by percolating beats and sonic grooves. Many top DJs have dubbed his production as "timeless" and even referred to him as a "change of heart for dance music." Saeed Younan's vision is clear, yet simply stated:"I just want people to enjoy my music as much as I enjoy playing it for them."