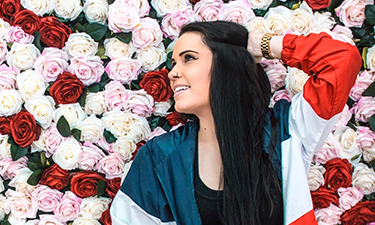 A veteran electronic, open format, DJ and producer based out of Los Angeles California, Skyler Madison is truly a force to be reckoned with. Not only is she one of the most in-demand DJ's in our club culture across the nation but she's quickly climbing the ladder as one of the top female DJ's in the hybrid realm; where her craft definitely speaks volumes on its own. Redeeming herself as the "Trap Queen" she delivers an eclectic mix of electronic dance music (mostly trap based) infused with a dynamic twist of open format music, making her style unique on its own with an electrifying stage presence to match. Recently she's been dominating dance floors and captivating audiences from coast to coast as well as Internationally by pulling in close to 150+ shows a year between state of the art nightclubs, artist tours and the festival circuit across the nation.
Thriving in a world that's so overly saturated with DJ's, what makes her performances so refreshing and innovating is her ability to control and stimulate any atmosphere around her with live vitalizing sets that break the standard barrier of genres into something so diverse it can be relatable to anybody. Skyler Madison is true to her craft and to the art of a real genre-bending DJ, which makes her style and high energy stage presence guaranteed to capture the attention and hearts of many.
From sharing stages with some of the worlds most renown talent in the industry such as Diplo, Steve Aoki, Krewella, Major Lazer, Lil Pump and 2 Chainz, to holding it down and rocking the masses at some of the top nightclub venues across the country like Hakkasan (Las Vegas), Avalon (Los Angeles) Omnia (San Diego), Beta (Denver), Exchange (Minneapolis), Opera Nightclub (Atlanta), Prysm (Chicago) as well as Temple (San Francisco) to name a few; Skyler Madison definitely sets the bar high for many within the industry and only proves that she's here to stay.